I WILL NOT HARM ANY SURFACE
IN THE CLEANING PROCESS
With Renu Pressure Washing, 35 years of experience and over 20,000 jobs in home exterior cleaning, you will be exposed to a new level of clean for your home's exterior surfaces!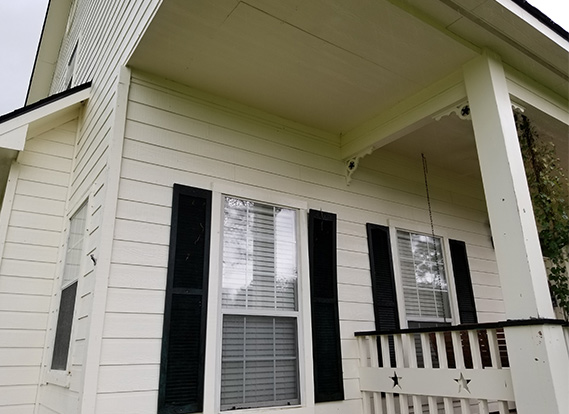 MY MULTI-PHASED STEAM-CLEANING AND CHEMICALLY TREATING PROCESS ACHIEVES
My multi-phased steam-cleaning and chemically treating of surfaces achieves unequaled home exterior surface cleaning results. All surfaces are pre-treated to loosen organic growth accumulation. Surfaces are delicately steam-cleaned and chemically treated to extend the life of the result while retaining the integrity of the surfaces cleaned.
Decades of pressure washing steam cleaning experience in home exterior surface cleaning, technique and personally designed equipment allows me to achieve a remarkable result each and every time. The results are retained for a longer period of time than what you are accustomed to, because I take special care to delicately steam-clean and chemically treat all surfaces without harming the surface.
The Pressure Washing Steam Cleaning clean up after the cleaning can take as long as the cleaning itself, and is just as important as the care taken during the cleaning process.
Your windows, screens and trim benefit from the cleaning process as well.
I typically give an pressure washing steam cleaning estimate and do the job at the same time if you wish. I leave an invoice and a self-addressed stamped envelope for your convenience.
My pressure washing steam cleaning attention to detail and unsurpassed quality has made Renu Pressure Washing the first and only choice for pressure steam-cleaning of all home exterior surfaces.
Pricing is reasonable because I have the ability of facilitating expert cleaning results because of my unique technique and operating system.
My detail-oriented customer service and punctuality sets me apart from the rest since my first appointment starts at 6:30 every morning. I assess what needs to be done, set up, and begin the work at the appropriate time.
HOME EXTERIOR SURFACES TO BE EXPERTLY, DELICATELY STEAM-CLEANED AND UNHARMED INCLUDE:
MY ATTENTION TO DETAIL IN CUSTOMER SERVICE AND PUNCTUALITY SETS ME APART FROM THE REST
With over 35 years of home exterior surface cleaning experience, I expertly do one job at a time, and I expedite and perform every job to perfection!
My mission is to offer my customers a professional and reliable home exterior cleaning service which may be counted on for exactly the same result each and every time.
I focus on residential job perfection
My impeccable track record reflects perfect customer satisfaction
Every job is done by myself and is done right, from start to finish
With the safety of your home in mind, you may be assured that your landscaping and any peripheral items on your property are my top priority
I take special care to leave your property spotless, as the cleanup after the completion of the work is just as important as the cleaning itself
Why? Because I do every home like it's mine!
Renu Pressure Washing received the BBB Award of Excellence (Gold Star Certificate)
every year I've been in business
I have been awarded the Super Service Award every year of my Angie's list membership
Angie's List has awarded me the monthly Honor Roll status every month of membership
You are kindly encouraged to read my reviews as an example of my customer's description of their satisfaction of what I am able to achieve.
You are welcomed to visit my photo gallery to view before and after photographs of surfaces I have cleaned, as well as the cleaning system I have designed and built.
In all the years you allow me to pressure steam-clean and chemically treat your home, you will never have to work your schedule around me. If you are not home, I will simply call you with an estimate, do the cleaning if you wish, and leave an invoice, a self-addressed, stamped envelope and a calendar magnet showing the date of my service. You will come home to a pristine environment!
Renu Pressure Washing provides home exterior services in Houston, Katy, Sugar Land, Missouri City, Richmond, Stafford, Pearland, Cypress, Jersey Village, Spring, Tomball, Pinehurst, Magnolia, Conroe, and the Woodlands.
I am looking forward to servicing your home,
Lester Levy, Owner-Operator
RENU Pressure Washing
INTERESTED
IN MY SERVICES?